Wooden House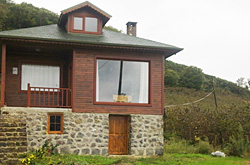 Our company was established in 1953 specializing in wood and in the years to this day knows the wood home construction projects also offer an advanced level. Optional projects or projects within our company which is drawn by the architects have the opportunity.

SÖZENLER&nbsp FOREST PRODUCTS without compromising on quality in construction is done in its own facility in the impregnation process is done in wooden buildings have been manufacturing with impegrenated.

Wooden houses are usually delivered to the bottom after flood, our company undertakes the actions taken up to reach the final stage. The wood in our homes with wood cabinet, door, window bath etc. by our company are made of materials such as first class.